Foaled May 1, 1993

By Sam out of Avena Sativa by Polifax

17 hand bay

Trakehner cross gelding

Some of Our Important Accomplishments!!
1997
Ace started showing lightly as a four year old - with great enthusiasm! He won the Championship cooler at the Fall Schooling Series at Black's Equestrian Centre - winning all classes handily. Ace finished the year with a 9th place in the Jumper Development Class at Fox Run.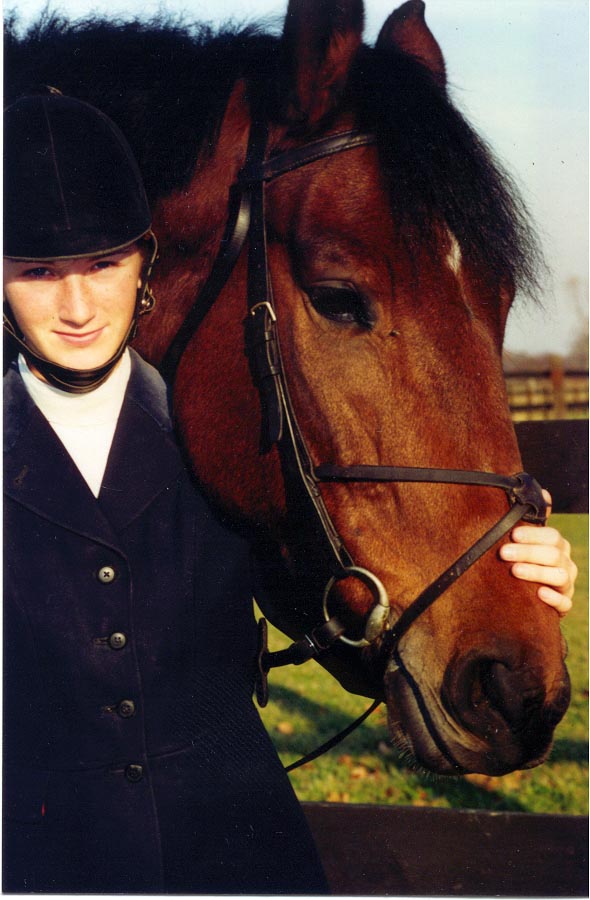 Portrait of Ace and Kati

1998
We were year end Reserve Champion in the Future Modified (4'3") Jumper Division and in the ribbons in every Junior Amateur Section 5 (4'6") Jumper Class on the National Circuit. The highlight of the year was entering our first Grand Prix and winning against a number of professional riders and seasoned horses!!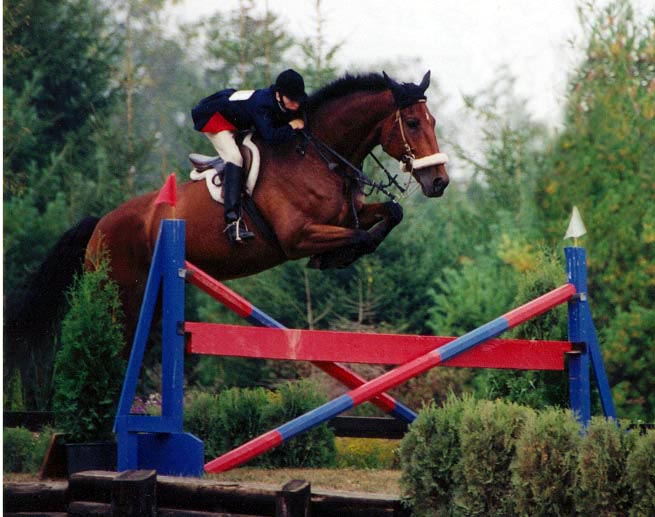 1st - 1998 Hamilton Grand Prix
1999
We continued our winning ways in the Junior/Amateur Section 5 Jumper Division - qualifying for the Royal Winter Fair in Toronto. Ace and I were the youngest pair to qualify for the Royal in that jumper division. We also placed well in a number of "fun" speed classes - Nutram Dog Relay at the Golden Triangle Premier Show in Kitchener and Strategy Pays the at Halton Valley Summer Classic in Burlington.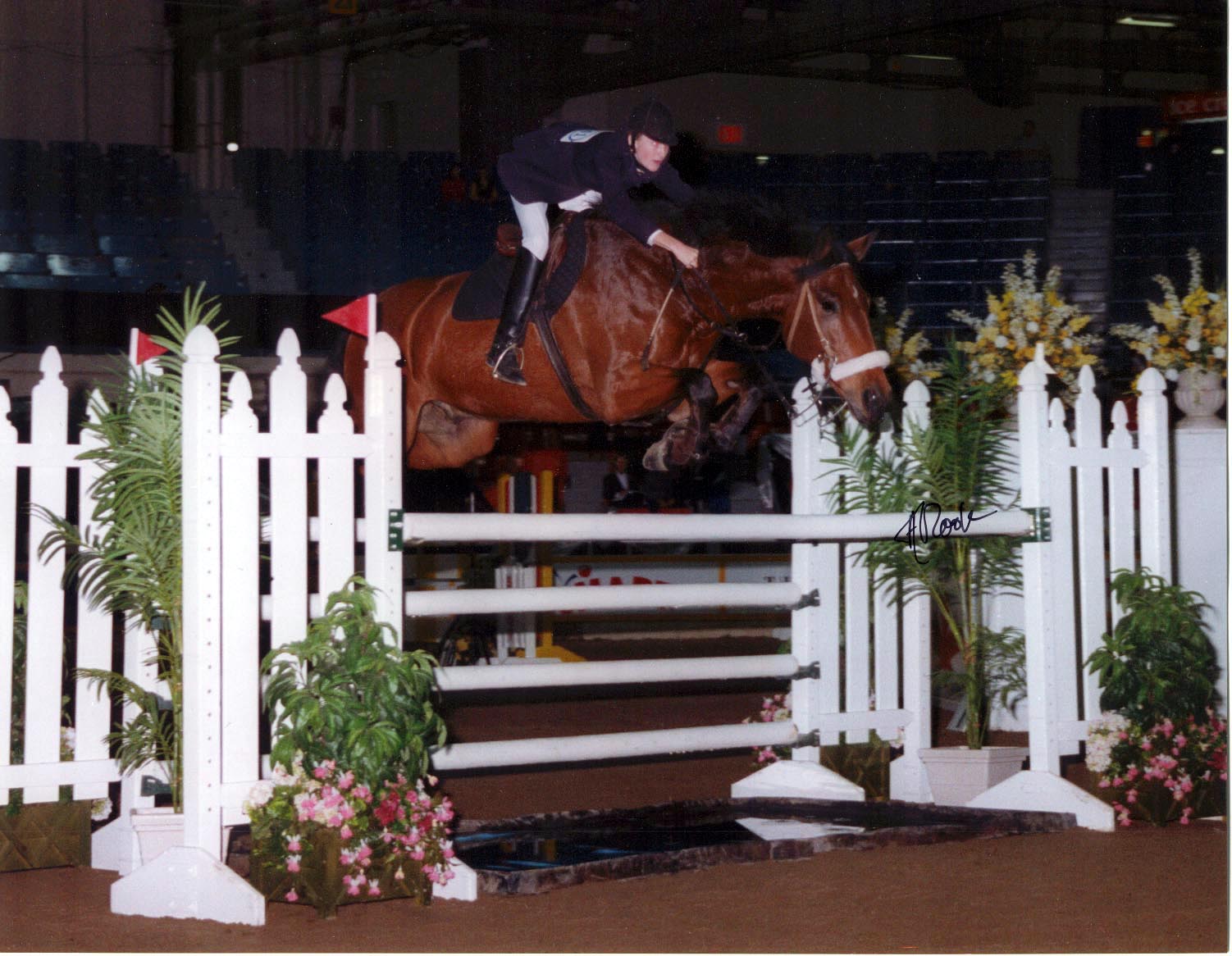 1999 - Our First Royal Winter Fair
2000
We won and placed well in the J/A Section 5 and Modified Jumpers. We also competed successfully in the Rising Star/National Talent Squad Series. This Series recognizes up and coming talent, competing just one level below Grand Prix. My biggest thrill was having successfully completed my third Derby at the Halton Valley Summer Classics at the Hendervale Equestrian Complex in Burlington, Ontario - placing 13th each time. We were competing against the very best Canadian Team riders, so I was very proud of Ace's effort!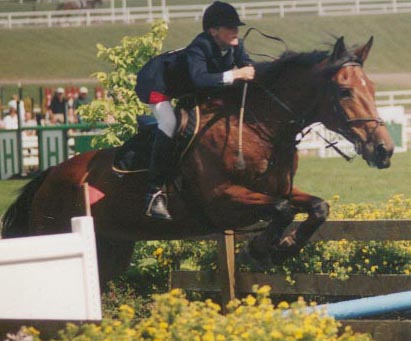 2000 Halton Valley Derby - Through the Grob
2001
The highlight of this year was being selected for the Junior Young Riders Team and competing at the North American Young Riders Championships in Wadsworth, Illinois. We placed 4th in the Speed Phase, 7th in the Individual Championships and the Bronze Medal in our first Nations Cup.
I was also very excited about being invited to compete in the Jump Canada National Talent Squad Championships at the Royal Winter Fair in Toronto! We placed 9th in Sunday's competition.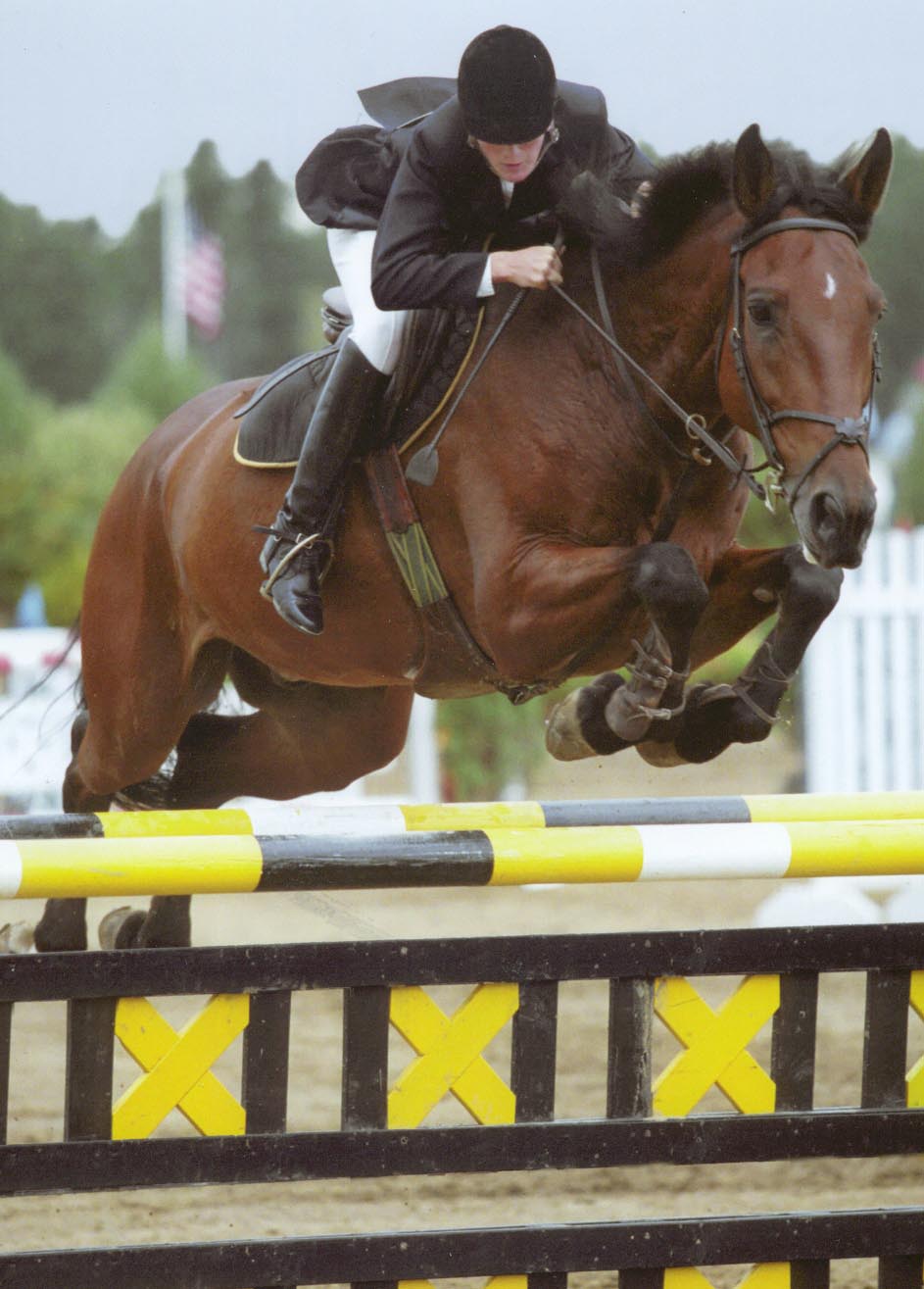 Tournament of Champions - Next Generation Challenge
10th Speed Phase - 11th Final Standings
2002
Ace and I competed in our first major Grand Prix at the Palgrave Phase I show, placing 12th - in very poor weather conditions! In the Caledon National Grand Prix we placed 11th out of 23 starters! We successfully competed in both WEG Trials in Palgrave - including our first World Cup Qualifier! We ended the season ranked 17th in the Jump Canada Grand Prix Series and 21th in the Canada World Cup League.
We also qualified for the Open International Jumper Division at the Royal Winter Fair in Toronto!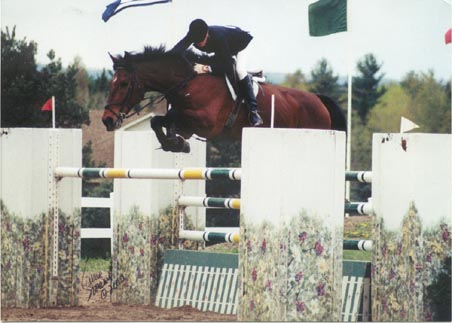 11th place - 2002 Caledon National Grand Prix