Is your show jumping career stuck in a rut?
For a limited time, we are pleased to offer the serious competitor an opportunity to move up the levels on very competitive and experienced show jumpers for the 2016 season.
We are currently offering a free assessment lesson to see if you qualify for our advanced coaching and training program.
Please email vrbicek@sympatico.ca outlining your show experience and goals to book an appointment.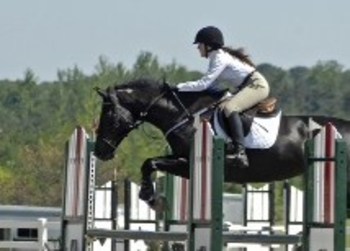 Breeders and Trainers of Exceptional Show Horses!
We are pleased to offer very reasonable paid leases for the 2016 season on our exceptional jumpers.
Big V Farm's - Eko - finished the season well on top of the 2012 OHJA 1m Junior/Amateur standings with Isabella Tittaferrante of Thunder Bay, ON and 3rd with Michelle Vandal in the 1.15m Jumpers!
Within our website you will find profiles of all of our sale horses -
a number of them with outstanding European bloodlines, out of our foundation mare Avena Sativa.
All horses on this site are for sale or PAID lease! Visit Big V Farm at www.youTube.com for up to date video of our sale horses!
E-mail for current prices. vrbicek@sympatico.ca289-271-2622
Eko and Isabella showing winning form at Palgrave - June 2012.
In 2009, Alvin successfully competed in the Six Year Old Canadian Jumper Development Series.